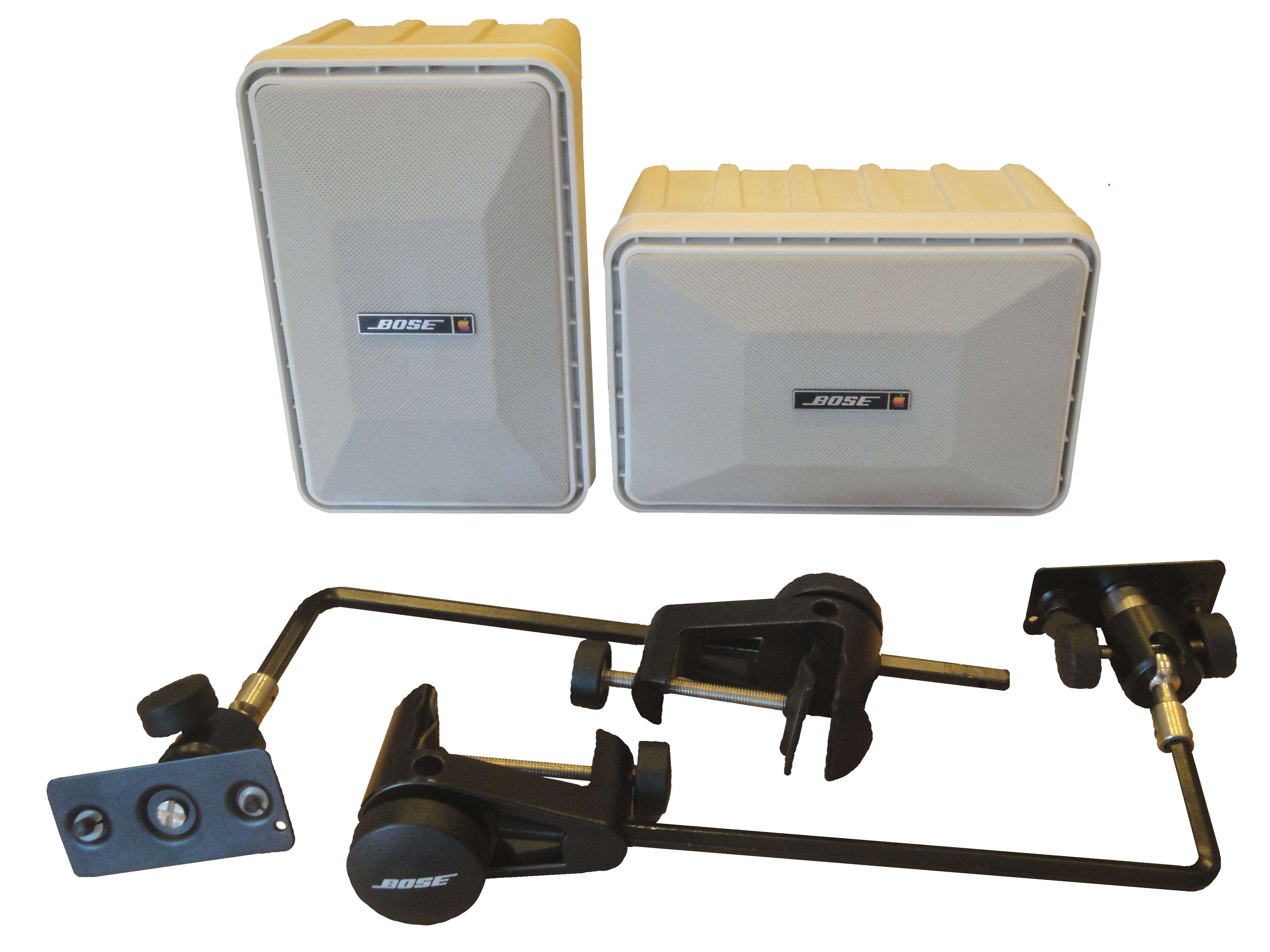 Peripheral: Bose Roommate Speakers
Year Released: 1986
During the initial release of the Apple IIGS, Apple sold a specialized set of Bose Roommate speakers and mounts that had a matching platinum color and featured the Apple logo on the front of each speaker. This logo was quickly updated from an apple to a square likely to avoid backlash from Apple Corps, who had an agreement with Apple to not enter the music business. In 1989, Apple Corps sued Apple claiming they broke this 1981 agreement with the addition of the Ensoniq sound chip installed in the Apple IIGS.
Although they offered great stereo sound quality, these Bose speakers had several drawbacks. For one they were not magnetically shielded and even had a warning label stating "Caution: Do not place disks directly on speaker cabinets". They also lacked any on/off button or volume control. Still, they have a certain cool factor that is hard to resist and they are an interesting piece of Apple history.
______________________________________________________________________________________________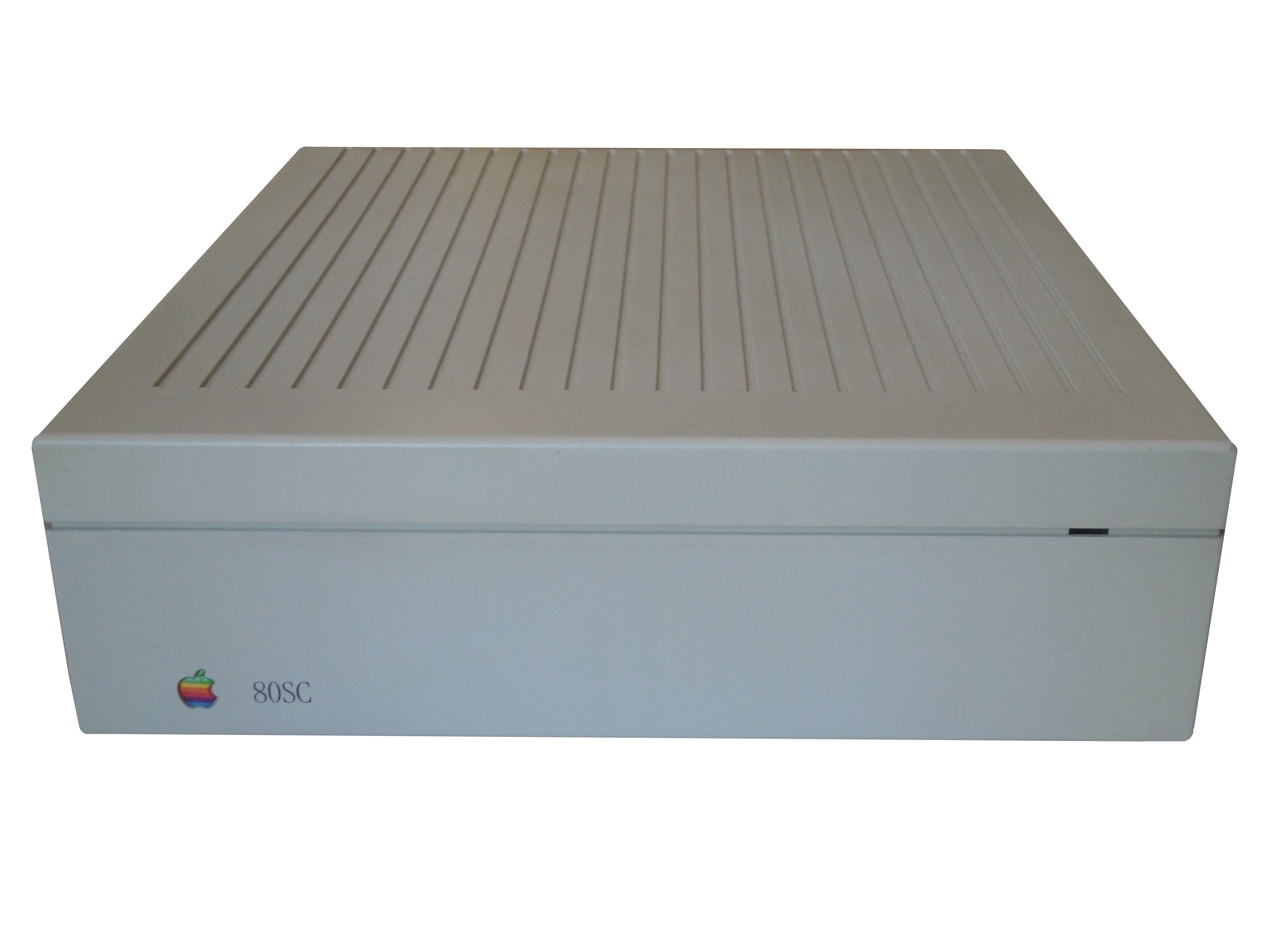 Peripheral: Hard Disk 80SC
Year Released: 1986
Around the time the Apple IIGS was released, Apple sold four different SCSI-based hard drives: The 20SC, 40SC, 80SC and 160SC which supported between 20 and 160 megabytes of storage as indicated by the name. These drives worked with the Macintosh, Apple IIe, and Apple IIGS computers.
Earlier in the decade, Apple sold lower capacity hard drives such as the ProFile for the Apple II and III and the Hard Disk 20 for the Macintosh, but the SC drives represented a giant step in both capacity size and cross-platform capability.
______________________________________________________________________________________________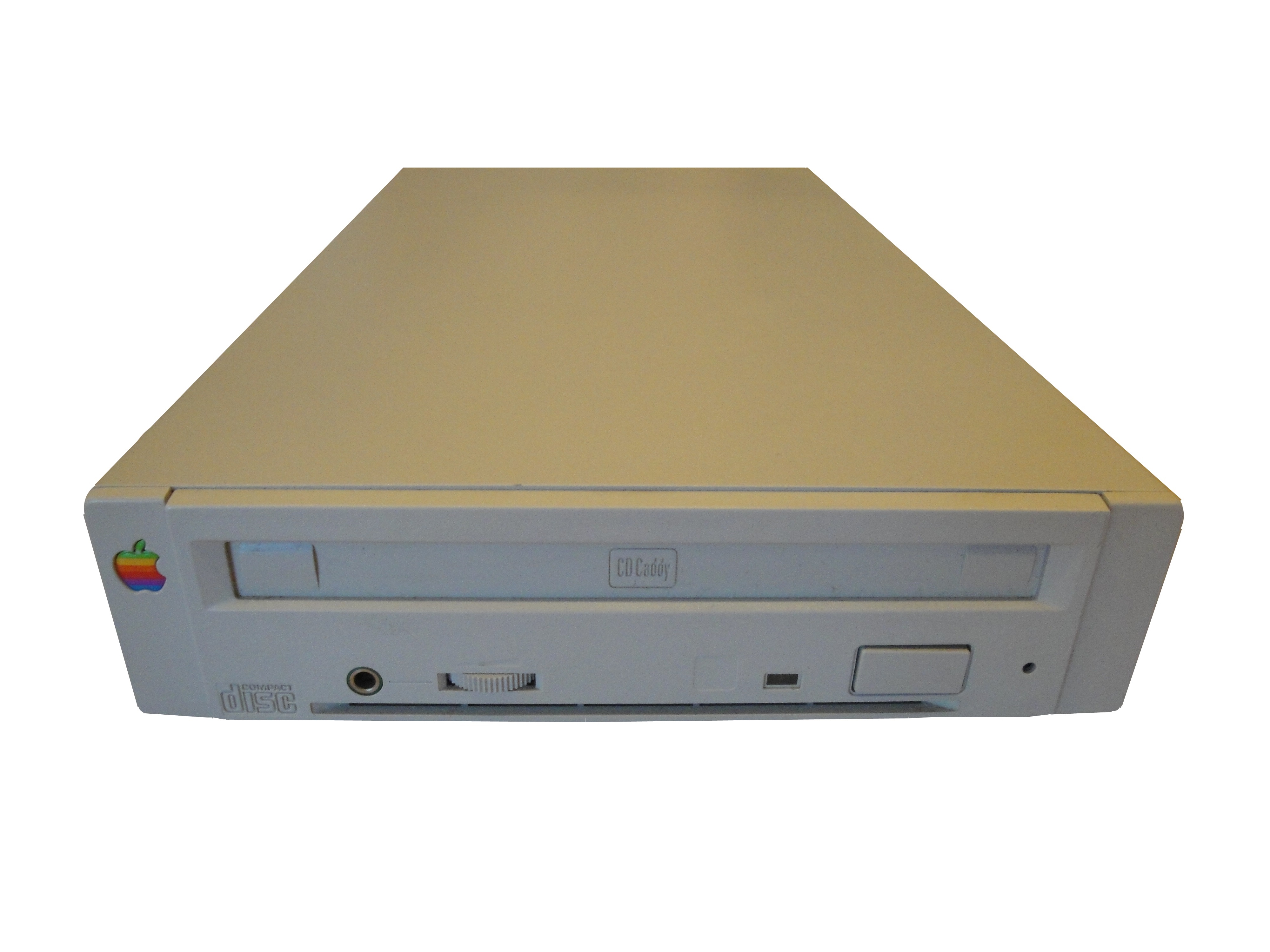 Peripheral: AppleCD-300
Year Released: 1988
Apple released several SCSI-based CD-ROM drives starting in 1988. These could be used on an Apple IIGS that had a SCSI interface card installed. These CD-ROM drives were used for file storage, playing music, or even running special CD-ROMs that used the DiscPassage search engine, such as Autubon's Mammals or Darwin Multimedia, by using DiscQuest by Sequential Systems. Although there were several CD-ROM compilations made available for the Apple IIGS, there is only one known commercial software title called YourWordBox that was specifically designed on CD-ROM for the system.
The AppleCD-300 that I own has some compatibility issues with the CD-ROM drivers from System 6.0.1 such as the inability to play music. My understanding is that the reason for this is the AppleCD-300 uses the SCSI-II interface whereas the drivers are designed for the earlier SCSI-I interface which is supported by the AppleCD-150 model.
Here is my video review of the Apple II CD-ROM: